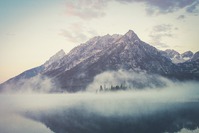 "Jenni is an incredibly gifted reader expressing such warmth and compassionate. She gave me such a beautiful reading and her word were so kind and uplifting!"

Musi


"Got a reading from Jenni that matches very well with how I am and how I usually do. She has found me on the spot and gave me also a nice look at the future. Very grateful. Can warmly recommend her !"

Klinne


"Thank you Jenni for your coahing. I have really enjoyed every minute and I loved that you used Oracle card and your spiritual gifts when coaching me. It has been very given and life fulfilling, thank you!"
Camilla
"Jennis Coaching has opened new doors in my life. It has made me prioritize the right things and maintain the energy in what is important to me. I have found a balance in life and will continue to use the tools I received from Jenni to maintain motivation. The coaching that Jenni gives comes from the heart!

Therese
"The conversations with Jenni have aroused many answers and insights within me. I have always felt harmonious and taken care of afterwards. Her healing (Holy Fire Reiki) is powerful, it is felt throughout my whole body and I became so calm, slept like a log afterwards. I highly recommend Jenni "

Maria

"Jenni, thank you from the bottom of my heart. What a fantastic message, what a guidence! I will take this in and enjoy and get help to move forward. Thank you for giving me healing and a message in such a nice way today. What gifts and what light you have. Thank you, thank you! "
Susanna